The statue of a kneeling male African supporting a sundial, The Blackamoor a.k.a. The Kneeling Slave, was created when Britain dominated the Atlantic Slave Trade, and it was recorded as the most popular 18th-century lead garden statue. This study includes an inventory of Blackamoor sites and the principal case studies focus on the royal gardens of Hampton Court Palace, Surrey, and the aristocratic gardens at Melbourne Hall, Derbyshire, and Wentworth Castle, South Yorkshire. Prompted by the restoration of The Blackamoor at Wentworth Castle, the study also includes an account of the slave ship, Cannon Hall, named after the nearby gentry estate.
"The feisty, visually distinctive and intellectually robust New Arcadian Journal … is refreshingly original" as the unique fine press book that combines art and scholarship to investigate the cultural politics of historical landscapes ~ through engaging with the vestigial presences of architecture, gardens, monuments, sculpture and inscriptions. The NAJ also explores the resonance of garden works by contemporary artists, especially Ian Hamilton Finlay at Little Sparta. The NAJ has also revelled in the poetics of place and the breezy terrain of the upland walker.
See Reviews and Bibliography for some of the published appreciations and commentaries.
Back Issues ~ each NAJ: £25 UK inc shipping, £30 Airmail; each early NAJ, 1 – 28: £15 UK inc shipping, £20 Airmail. To order by email or phone, see Contact Us.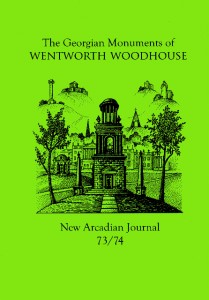 l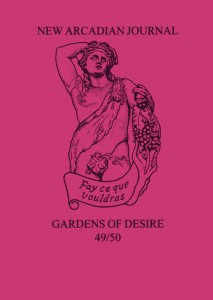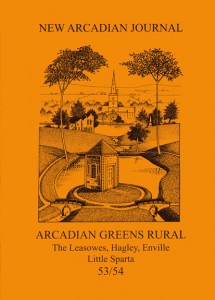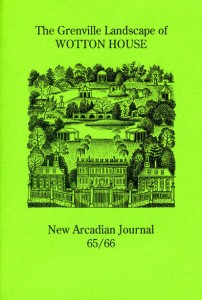 Still available
~ On The Spot: The Yorkshire Red Books of Humphry Repton, Landscape Gardener by Patrick Eyres and Karen Lynch: 29.7 x 23.3 cms, 197 pp, 165 illustrations, £25 UK, £35 Airmail. Out of print after 4 reprints.
~ The Ian Hamilton Finlay Collection: Since 1981 the New Arcadian Press has published many works by or relating to Ian Hamilton Finlay. Many are still available ~ 6 NAJs, 11 Broadsheets, 1 small book and 4 cards ~ both individually and as a set, £255 (excluding post and packing).
~ Lancelot 'Capability' Brown: See NAJ 65/66, The Grenville Landscape of Wotton House and Noble Prospects: Capability Brown and the Yorkshire Landscape, by Karen Lynch (72 pp., 38 colour illustrations). NB: NAJ 75/76, Yorkshire Capabilities is Out of Print.
Other publications
See the 70 Broadsheets (1981-2011) as well as the Books, Cards, Posters and Ephemera. The Broadsheets were published as serial pages of a Book-in-Progress. Printed onto A4 letterhead paper, they comprise pithy comments on the cultural and political environment, and are commemorative, lyric, satirical or polemic.
In Memoriam
Grahame Jones, 1952-2020, Ian Gardner, 1944-2019, Chris Broughton, 1949-2015. 
~ ~