"The feisty, visually distinctive and intellectually robust New Arcadian Journal … is refreshingly original" (TLS) as the unique fine press book that combines art and scholarship. The NAJ:-
Investigates the cultural politics of historical landscapes through engaging with the vestigial presences of architecture, gardens, monuments, sculpture and inscriptions.
Explores the resonance of garden works by contemporary artists such as Derek Jarman and James Pierce, and especially Ian Hamilton Finlay at Little Sparta and elsewhere.
Revels in the poetics of place and the breezy terrain of the upland walker.
This website is the most economic place to collect New Arcadian Journals and other publications from the New Arcadian Press:
The forthcoming  NAJ (77/78, 2022) offers fresh insights into the poetic gardening of Ian Hamilton Finlay at Little Sparta – by acknowledging that the warship sculptures are simultaneously naval memorials. This little known and almost private theme is explored from the first commemorative print and sculptural maquette (1972) to the cluster of works (1999-2001) that culminate in the monumental Camouflaged Flowers, an epic composition of garden and landscape, planting and sculpture, weather and seasons (animated by leaf, blossom and berries). To reserve a copy, email <patrickjeyres@gmail.com>
Back Issues ~ each NAJ: £25 UK inc shipping, £30 Airmail; each early NAJ, 1 – 28: £15 UK inc shipping, £20 Airmail. To order by email or phone, see Contact Us.
PDFs now available (half price and no shipping charge) ~ £10: NAJ 61/62 Ian Hamilton Finlay: Selected Landscapes, Wentworth Castle and Georgian Political Gardening, Lord Raby in Berlin, The Hague and Wentworth Castle and On The Spot: The Yorkshire Landscapes of Hunphry Repton, Landscape Gardener. Earlier editions, £5: NAJ 8 The Brothers, NAJ 10 Gardens of Exile, NAJ 17 Lady Anne's Way, NAJ 19 Rousham, NAJ 20 Studley Royal and Hackfall.
See Reviews and Bibliography for some of the published appreciations and commentaries.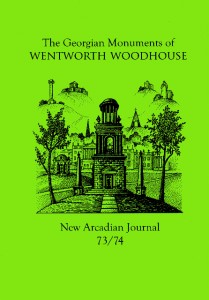 l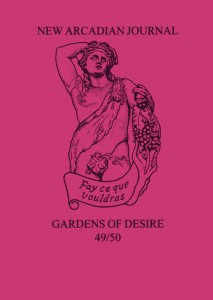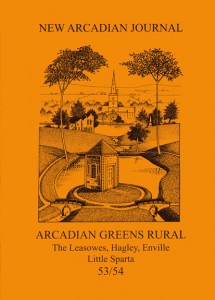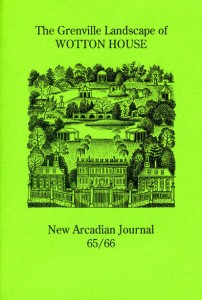 Still available / Other publications
In Memoriam
Grahame Jones, 1952-2020, Ian Gardner, 1944-2019, Chris Broughton, 1949-2015. 
~ ~